Purpose – A leader's role
Discover the importance of finding purpose for psychological well-being and the responsibility of leaders in fostering meaning at work.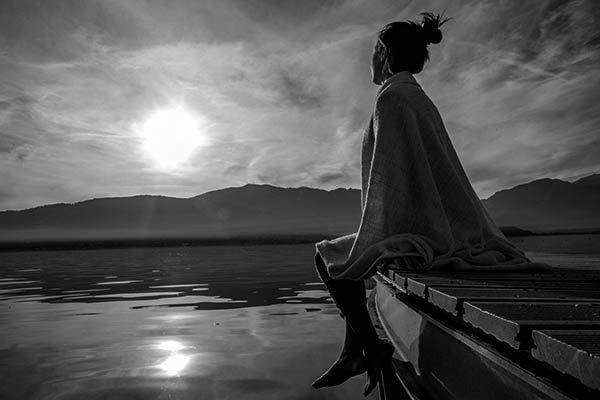 Conventional wisdom suggests our lives would be successful if only each of us can find our passion, our beacon on the hill, our one true purpose.
Underpinning that conventional wisdom is validated research which, in paper after paper of published findings, confirms the role of finding a purpose (as long as it aligns with our inner moral code) is essential for psychological and spiritual health.
The downside of both folklore pragmatism and hard science coming together is that in adopting the truth of having a purpose, there is a sense it's only an individual's responsibility in seeking their purpose. If people don't or can't find a purpose, then there's something wrong with them. As a result, such individuals are sometimes characterised as drifters, flaky, indecisive, or worse – having a psychological illness.
We have observed the adverse impact of this view of 'individual responsibility' within individuals and teams in corporate careers. Particularly, when used as a handy excuse for ducking collective responsibility in assisting others to find purpose in everyday work.
Make no mistake, this isn't about overstepping the boundary of an individual's life/ethical/religious purpose, which clearly sits within one's own internal and personal world.
The perceived fear of intrusion into personal life or giving possible offence, a reasonable fear to be sure, frequently holds up a leader and prevents them discussing purpose and meaning in work. Despite the research (anecdotal evidence and conventional wisdom) leaders, in the main, aren't embracing their role in creating and engendering purpose (not a purpose) in the work of their reports.
Healthy and productive employees are clear in why, what they do, has meaning and is contributing to a higher purpose – whether that be in an organisation whose mission makes sense to them, or that other people's lives are being enhanced by what they do.
A leader's purpose is to embrace the role of providing the 'why' to their people, so they, in turn, can rise to the how and deliver successfully on the 'what'.
Purpose is one of the attributes ELEVEN addresses in its innovative executive leadership development program.
Those who have a 'why' to live, can bear with almost any 'how'.

Viktor E. Frankl, Man's Search for Meaning